Reliable Outsourcing Partner for Web Application and Customized Software Development Services
Cridos Tech is a professional software development company with more quality of experience delivering software consulting and software development services to leading companies in across the globe. We specialize in multi-platform application development with a focus on mobile platforms. CRIDOS is holistic IT Solutions Company specialized in delivering IT Outsourcing Services, Search Engine Optimization (SEO) Services, Search Engine Marketing (SEM) Services, Content Management System (CMS) Based Website Development, E-Commerce Website Development, Website Design Services, Digital Branding Solutions and Mobile Website Development. 
Cridos Tech believes in Honesty, Hard Work, Team work satisfaction, Constant support, Enjoy facing challenges and Flawless communications as our stems and we help nurture our business relations by strictly adhering to those Values.
Cridos Tech envisions to be the first choice of providing reliable, high quality and affordable services. We don't only build business relations but also maintain them with customer trust and satisfaction through innovation and teamwork and become most chosen provider of high quality, reliable & affordable IT Services & Solutions in the region.
Quality has become a way of life – the standards by which the best are separated from the rest. We follow Agile Methodology to build applications to achieve outcomes in timely manner. We are committed to satisfy and exceed our customer expectations by providing high quality products and solutions, on-time, every time.
We strive to to reach the acme of customer satisfaction for providing our services and solutions. Our primary mission is to work for clients's success that we shall build by serving them the reliable services satisfying their requirements within their budgets.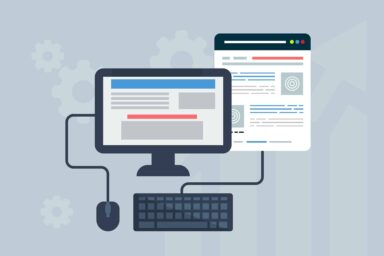 A multitude of interests. Varying personal tastes. Different cultural backgrounds. Thousands of diverse opinions. Quality is a relentless pursuit of craftsmanship that we put into every detail of our work. Our real differentiation is the qualification of our people, intellectual property and professional approach to solving complex software problems. Our ideology is focused around the delivery of true value to our clients, employees and to all community. Accomplishing big things takes a lot of trust from our clients, partners and staffs, and we work hard to always be straightforward and clear in everything we do
We at cridos.com assist the world's best companies by delivering the best of customized software solutions that uphold a strong rank in the marketplace. Our solutions enable our clients to meet the rapidly changing demands of their businesses and stay competitive. With a team of full stack software engineers to quality assurance, cridos.com-ians have been delivering and solving the most demanding software problems, across all industry sectors. We operate ethically. We are honest and fair in all our dealings with others. We craft platforms for people to connect, products with value, and experiences that delight.