TRANSFORMING YOUR VISIONS TO POSSIBILITIES 
We Ensure To Provide You The Best!
Accelerate your Business Velocity 
with our IT Services and Solutions
Services We Can Help You With
Creative Graphics & Web Design
At Cridos we create Unique and Responsive designs and Result oriented sites. We don't Create beautiful websites,but we built websites that are creatively responsive. We also design pleasant Graphical User Interfaces (GUI) that enable you to maximize profits through increased customer satisfaction.
Website & Software Development
Develop simple and useful application for your business with Cridos and ensure high performance, minimal errors and reduced overheads. We develop tailor-made web applications from scratch with lightning speed performance, enhanced reliability and extreme security – all as per your requirements.  
We provide Mobile App Development expertise to address your needs. From simple SMS alert to full-blown Mobile Product Development requirements, Cridos Tech is highly experienced in developing versatile types of native and hybrid mobile app for our clients. This also has escalated their business growth noticeably.
IT Outsourcing & Marketing
Outsource with Cridos and be on the limelight and get most of the traffic. We provide efficient digital marketing services ranging from SEO, SMM, PPC, Reputation Management and so on, that too with guaranteed result. We also provide free website analysis with ethical and professional suggestions to our clients. 
Analysis & Strategic Planning
A proper planning & strategy is necessary for initial level of your project. Discuss with us to choose right technology, define project milestones and business goals. finally, Plan timelines and estimate costs.
We Create intuitive user interface & Develop engaging user experience. we follow best practices during the entire development process, ensuring code accessibility and security at all stages. The end result is a Build meeting your Acceptance Criteria and business goals.
Testing, Releases & Promotions
We only release product or any application project after getting green signal from our Quality assurance Team. It matters a lot for release and start Promoting the business. Strong promotion leads to successful business and our digital marketing team always ready to help !! 
We Turn Your Visions To Reality
Website & Web App Development
Get Responsive website design with stunning look & a good rank in result page for your business. At  Cridos Tech , we believe that not only website, but also your business which needs to grow through that website. Our team is liable to deliver you a product which should generate more business for you as well as for us. Our team is capable enough and has got all the skills to write clean and optimized code for any web application, from small scale till enterprise scale.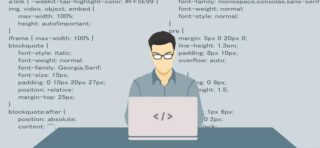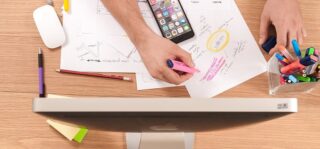 Mobile technology being the focus nowadays and as the world turning wireless, the demand of Mobile Application Development is eventually high.  Cridos Tech has proven Mobile Application Development expertise to address your needs from simple SMS alert to full-stack Mobile Application Development requirements. We focus on the needs to develop a mobile application and analyse the technical feasibility, how it will fit-in to expand the existing businesses.
Enterprise Web App Development
Our Enterprise Web App development process is designed to maximize efficiency, maintain cost effectiveness & productivity. Our methodologies include rapid prototyping & simulation, which gives clear preview of a fully functional product. With Agile Development capabilities & design thinking,  Cridos  team offers a combination of varied services to advance the product development activities with providing all required IT Support to any new start-up which are growing in their business towards next level of digitization.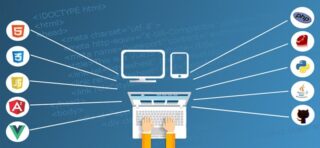 Years ruling the Industry
My application has many components with segments for guides, travelers, packaging and e-commerce. Team At Cridos took over the coding of the travelers and e-commerce segments of the system after the previous contractor left us with some messy code to sort out. Their level of understanding of business requirements and ability to comprehend and critique the complex business rules went a long way in streamlining the logic. This helped us successfully re-engineer the applications and launch them in production.Despite the complexity of the work, Team At Cridos, responded in a timely and professional manner to our requests for updates and fixes that resulted from thorough testing.Our business is growing and customers are always asking for new features. Team At Cridos continue to provide excellent support for the my all applications.
Zai Sarkar
CEO – Wyzgo Vacations, Canada
I am glad by making gujjubazar.co.in and its application from u…my business inquires boost up by 100 percent.. Process of creating was great…Understanding of work flow of project with you was simple  and easy to understand My suggestion to you guys are create bigger team execute fast… I know you guys can do it..
Imran memon
Gujjubazar, IN
It is our pleasure to have a IT support team like you. We have always been receiving prompt response to our queries. We have been looking for someone who can develop our website with the lower budget. Than we meet team CRIDOS and guess what they have given us support by providing a digital platform to start our new venture. We are very happy with the services provided by CRIDOS.
Dhiren Patel
Brett Fox, IN
We needed a website that was simple and easy to use, yet engaging and easy to use. It was important that the website would cater specifically for the Literature things in particular. From the design, to the menus and features, cridos.com certainly hasn't disappointed. Working with them has always been a pleasure. With cridos.com, they have always been easy to contact and have remained thoroughly approachable; before and during the website's development. To this day; for changes and tweaks, they are always on hand and are happy to help with our regular needs and requirements. cridos.com has been a real pleasure to work with.
Yagnik Vaghasia,
Editor, Pankh Magazine
It has been an absolute pleasure to work with the team at cridos.com From start to finish, I have received professional responsive service. I am absolutely delighted with the look of the website and most importantly, the technical standard – it is fast, slick, navigates easily and also looks exactly as I wanted it too – on budget and to deadline. Trust me cridos.com have one of the best team. Thank you!
Keyur Dudhat
Entrepreneur, India